Garage Door Opener Installation
Need help with a garage door opener?
NO SERVICE CALL FEE
WITH ANY PURCHASE OF $300
$49 Value, Must be presented at time of purchase. May not be combined with any other offer.
$425 - 1/2 HP BELT OPENER
Installation & service call fee additional
Must be presented at time of purchase. May not be combined with any other offer.
$1555 - TWO CAR DOOR
Installed!
Must be presented at time of purchase. May not be combined with any other offer. Standard 16X7 Door.
Garage Door Opener Services in Gilbert, AZ
Do you need a new garage door opener? Call us for a same-day garage door opener installation! Is your garage door opener noisy, refusing to open or close, or operating of its own accord? These issues can be annoying and unsafe if left unaddressed. They will leave your home and family vulnerable to unsavory acts. But don't let your garage door opener woes get you down. Turn to MasterCraft Garage Door Service LLC, where we will treat you right!
When you call us for garage door opener services in Gilbert, AZ, we will perform a full assessment of your garage door opener and provide you with a variety of options for repair or replacement. We use quality parts and equipment from leading manufacturers to ensure your system operates efficiently for years to come. No matter what problems you are dealing with, leave it to our professionals!
Our Garage Door Opener Installation Service Area!
Garage door opener complications can make you lose access to your garage. And when this happens, you can't get to work on time or drive your kids to their after-school activities. This major wrench in your day can make you want to scream at the sky, but we have a better solution. Call one of our experts for same-day garage door opener services in Gilbert, AZ! Broken garage door openers are no match for our expertise. We proudly offer our services throughout Gilbert and the Greater Phoenix area, including:
Chandler, AZ
Queen Creek, AZ
San Tan Valley, AZ
Tempe, AZ
Mesa, AZ
Scottsdale, AZ
Ahwatukee, AZ
Fountain Hills, AZ
Gold Canyon, AZ
Apache Junction, AZ
Garage Door Opener Installation & Replacement
Garage door openers make life so much easier. But when they start to act up, it can throw your whole day for a loop. If you suspect your garage door system issues are a result of an old or malfunctioning opening mechanism, our garage door opener installers will come out to your home right away to thoroughly inspect the opener. If we can't fix the device with simple repairs, we'll recommend a replacement and get you set up with the best opener for your needs and budget.
We carry multiple opener models on our truck for standard 7' and 8' tall garage doors. We deal in all major manufacturers, such as Liftmaster, Chamberlain, Craftsman, Genie, Linear, Wayne Dalton, and many more. We can also handle your specialty garage door opener projects, such as high lift applications, side mount openers, and commercial openers. No project is beyond our expertise, and we would be happy to provide you with the necessary garage door opener services in Gilbert, AZ, and beyond.
Read More

Garage Door Opener Repair

If you can't get your garage door to open using your remote but can raise and lower it manually, you may have a broken garage door opener on your hands. Our highly qualified team can help you get to the bottom of the problem and get your system back on track at a reasonable cost.

When you hire our garage door opener repair technicians, we bring over ten years of experience to the project. Our company has invested time and money in training our technicians, so each client can feel confident that we are providing the best solutions to their problems. We can help you resolve the most common residential garage door opener problems, including:

Faulty keypads
Openers that will not lift or lower doors
Slow-moving doors
Doors that don't open or close all the way
Doors that reverse before closing all the way

We have seen every garage door opener problem under the sun and will keep your system in excellent shape. Get in touch with our garage door repair team to experience the benefits of a fast and high-quality service.

Trust MasterCraft for Your New Garage Door Opener & Repairs

No matter the problem you're facing with your garage door opener, our experts can provide a timely solution that will withstand the rigors of everyday life. When you need garage door opener services in Gilbert, AZ, trust the best in the industry. Each of our technicians has undergone rigorous training, so you can expect to receive the highest quality craftsmanship and exceptional customer service. We proudly serve the Greater Phoenix area, including Chandler, Queen Creek, San Tan Valley, Tempe, Mesa, Scottsdale, Ahwatukee, Fountain Hills, Gold Canyon, and Apache Junction, AZ. Contact our team today to book a service for your garage door opener!
Trusted by Residents and Businesses for More Than a Decade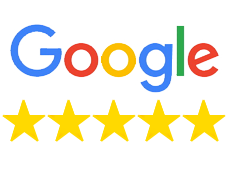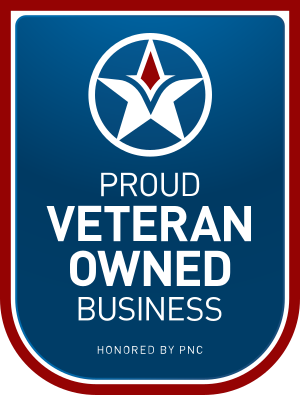 We Install and Service all Major Brands