DIY Garage Door Parts Hardware & Springs
Unsure what do to with your Garage Door?
DIY Garage Door Parts Hardware & Springs
*Please Call Ahead for Parts pickup, by appointment only*
Local Pickup | Friendly Knowledgeable Staff | What You Need Right Away
NEED GARAGE DOOR DIY PARTS?
MasterCraft Garage Door Service has been supplying garage door parts to do it yourself home owners in the East Valley since 2008. We stock, for fast local pickup; garage door springs, bearings, cable, ball bearing rollers, brackets, stiffener struts and much more. We carry just about anything you need for any of your DIY garage door repair and upgrade needs.
Our knowledgeable and friendly staff can help you identify and find what you are looking for. We can size springs and locate hard for find and proprietary items such as Wayne Dalton and Martin garage door parts. Serving Chandler, Mesa, Gilbert, Queen Creek and surrounding areas.
1440 W HOUSTON AVE #6, GILBERT, AZ 85233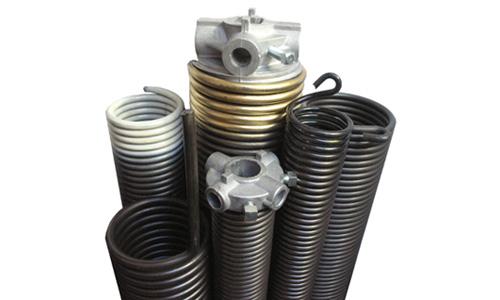 DIY Garage Door Replacement Springs
Warning: Working with torsion and extension springs can be very dangerous.
MasterCraft stocks a wide aray of garage door torsion and extension springs to accommodate your standard rolling sectional steel, aluminum and wood doors and one piece flip up garage doors.
What Size Spring Do I Need? We recommend that you bring your old broken spring in so we can measure it for you. If you system has 2 springs, bring both even if the 2nd spring is not broken. We will calculate the pick up weight (IPPT rating) of your current springs and provide you spring(s) that have an equivalent IPPT rating. Our high cycle springs will have a much long life span compared to the builder grade or manufacturer's springs.
Replacement Torsion Springs
High cycle oil tempered torsion springs for sectional rolling overhead garage doors. If your current springs are grey/silver, that's OK, oil tempered is springs are compatible.
Tools You Will Need
1/2″ Spring Winding Bars
12 point 7/16 socket
9/16 socket.
Reinforcement Strut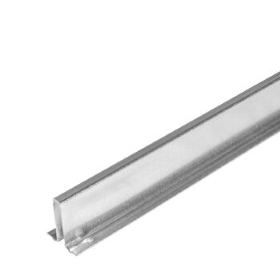 Reinforcement strut garage door stiffener are commonly used on sagging or bent doors and garage doors with cracks. Strut can also be referred to as a stiffener, reinforcement or Horizontal U-Bar. We carry reinforcement struts that accommodate doors up to 18ft wide.
Tools You Will Need
Tools need to install a reinforcement strut; impacted gun or drill, 7/16 socket (for 7/16 head self taping fasteners) and a level.
Garage Door Cables
Top quality high stranded garage door torsion cables. We stock prebuild sets for 7ft and 8ft tall doors. We can make customer length cables for taller and commercial doors.
Warning, cables are one of the most dangerous parts on the spring system.
Ball Bearing Rollers
Premium nylon ball bearing rollers. Standard 2″ diameter with a 4″ stem for all standard residential garage doors. Ultra quiet and durable with a 150,000 cycle rating. Sealed bearing so no need to lubricate.
Also referred to as wheels.
Warning, Do not remove the bottom roller bracket as this is where the cables are anchored. Doing so can cause injury.
Warning: NEVER attempt to release spring tension with anything other then the proper tools (winding bars). Working with torsion and extension springs can be very dangerous. We recommend having a professional garage door technician perform repairs to your garage door if you do not have the correct tools or are unsure how to perform the repairs your self.
Trusted by Residents and Businesses for More Than a Decade