Same Day Garage Door, Opener Repair & Install Services
"Our first responsibility is to our families, neighbors and business owners in our community. Our guiding principles are to always treat people right and with respect. We understand that your garage door is not just a door but something that you may use daily to begin your day or operate your business. Mastercraft's mission is to make sure the last thing you worry about is your garage door."
We have serviced the valley for over 10 years delivering premier garage door repair, service and installations. MasterCraft provides fast same day service valley-wide and free garage door estimates on new installation and replacement. We offer the highest in quality parts and workmanship, all our technicians are employees of MasterCraft and receive the industries' best training to become MasterCraft certified.
We are "A+" rated with the BBB and AngiesList and carry a five star rating on Yelp and Google. We offer garage door repair, service and install in Gilbert, Chandler, Mesa, Scottsdale and the greater Phoenix area.
Call Now
A friendly tech will help you repair or replace today
Broken Spring Repair
Garage Door Replacement
Panel Replacement
Roller Replacement
Door off Track
Opener Repair
Opener Install
Wi Fi Opener App
Remotes
Key Pads
Get a hold of us a few ways
NO SERVICE CALL FEE
WITH ANY PURCHASE OF $300
Must be presented at time of purchase. May not be combined with any other offer.
$425 1/2 HP BELT OPENER
Installation & service call fee addition
Must be presented at time of purchase. May not be combined with any other offer.
$1355

TWO CAR DOOR
STANDARD 16×7 DOOR
Call for details
Installation additional
Can not be combined with any other offer
Transform Your Property With a New Garage Door
Whether you want a simple replacement or a masterpiece that truely stands out from the ordinary, hire the MasterCraft team to ensure your door stands the test of time and neighborhood scrutiny.
learn more
Repair With a Trusted Brand
MasterCraft is trusted and established for over a decade. As a family run business we have mastered garage door repair but we also treat you right. We'll tell you what's broken or what needs to be replaced. We fix broken garage door springs, rollers, cables, panels, doors same day. We ensure your garage doors works flawlessly for years to come.
Learn More
Smart Garage Doors Openers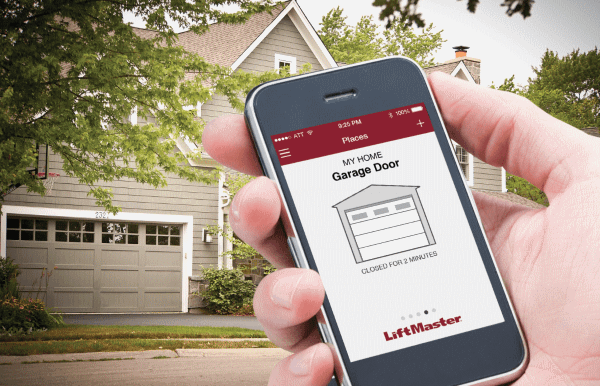 MyQ Smart Garage Opener Have peace of mind no matter where you are! We install Chamberlain Liftmaster Smart garage door openers. Also offering opener repair and service. See our full line of Liftmaster garage door openers, Belt drive Chain drive and Jack shaft side mount mechanisms.
Learn More
Genie Door Openers MasterCraft services and repairs Genie Garage Door Openers, we stock a large supply for your Genie Door opener repair needs. We stock Genie screw drive trolleys, couplers, sensor eyes and much more. Call today for Genie garage door opener repair.
Learn More
Common Issues and Questions
DOOR SYSTEM LIFESPAN
Doors, their hardware and openers can last a long time depending on the quality of the product and proper maintenance. In Arizona a LiftMaster opener will last 10 to 15 years (depending on use), doors 15 + years and hardware 5 to 10 year. Maintenance your system annually to get the full like out of your system.
BROKEN SPRING
A broken spring is one of the most inconvenient issues to have with the door system, as the door will not open when this occurs. A spring will underperform prior to breaking and cause premature ware on other components such as your opener. Have your springs checked yearly.
NOISY DOOR
A noisy door can be caused by rollers, springs, bearings and other door hardware that is breaking down and underperforming. A noisy door lets you know it's time to have it look. Having your door system inspected at the first sign or sound of trouble will save you the headache of addition repairs or getting stuck in your garage.
DOOR OFF TRACK
This is the most dangerous situation to have with your garage door. If your door looks crooked, a cable is off or rollers are out, call for service immediately. Do NOT try and operate the door, doing so can cause expensive damage and is a big safety hazard.
DOOR WONT OPEN
A door is not opening or stopping 6 inches off the ground can be caused by a number of different issue. Most common is an broken or underperforming spring or a problem with the door opener. Call for an inspection as soon as this occurs, do not continue to try an opener it as this will cause additional damage.
REMOTE NOT WORKING
The heat takes a toll on keypads and remotes. First check the batteries. Most openers have a lock function that will stop wireless devices from working, check for this on your wall button. Remotes, key pads and opener motherboards do go bad. If battery and lock function check does not fix it call for an inspection.
DOOR WONT CLOSE
The most common reasons are safety sensor eyes that are out of alignment or obstructed by something near the door. Door hardware and opener break downs can also cause this issue. First check that the door area is clear and both lights are lit on the sensor eyes. If the door look crooked call for service immediately.
BENT PANELS
This will occur when to door had been hit, operated with underperforming springs or closed on something. In most cases damaged panels will need to be replaced. Replacement panels are specific to the make and model of the door and will require a free onsite inspection prior to replacement.
Trusted by Residents and Businesses for More Than a Decade