Contemporary Modern Looking Garage Doors, with over a decade of experience working with specialty doors we understand the importance and nuances of delivering a perfect experience to our customers. Our friendly, professional and certified specialty door team will partner with you through the entire process; design, scheduling and the installation of your Modern Garage door so that you have the peace of mind knowing we will deliver exactly what you are looking for.
Modern Stacked Windows
Vertical stacked windows are one of the staples of today's Modern garage door style with many options to choose from. Some of these windows styles include traditional long and short designs, thin long, obscured, frosted and many more. We also offer a wide variety of glass materials from tempered to low E glass to meet your specific requirements. This is just one of the many options we at MasterCraft will help you navigate while going though our easy and convenient 5 star process of completing your modern steel garage door project.
Trusted by Residents and Businesses for More Than a Decade
Get a hold of us in a few ways
Why Clopay Modern Garage Doors
Clopay Modern Steel garage doors are a popular choice for homeowners looking to update the exterior of their home with a sleek and modern look. These doors are made of durable, low-maintenance steel and are available in a variety of colors and finishes to match the style of your home.
One of the main benefits of Modern Steel garage doors is their durability. Steel is a strong and sturdy material that can withstand the elements and resist dents and scratches. These doors also have a baked-on finish that helps to protect against fading and chipping, so they will look new for years to come.
In terms of style, Modern Steel garage doors offer a clean and contemporary look. They are available in a range of panel designs, including flush, short panel, long panel, and grooved sections, so you can choose the one that best fits the architecture of your home. You can also choose from a range of window options, including clear, frosted, and decorative glass, to add a touch of personalization to your door.
Modern Steel garage doors are equipped with high-quality hardware and insulation, making them energy efficient and easy to use. They also come with a range of features, including a pinch-resistant design, quiet operation, and a choice of manual or automatic operation.
Overall, Clopay Modern Steel garage doors are a stylish and durable choice for homeowners looking to update the look of their home. They are low-maintenance, energy efficient, and offer a range of customization options to fit your personal style.
Modern ultra grain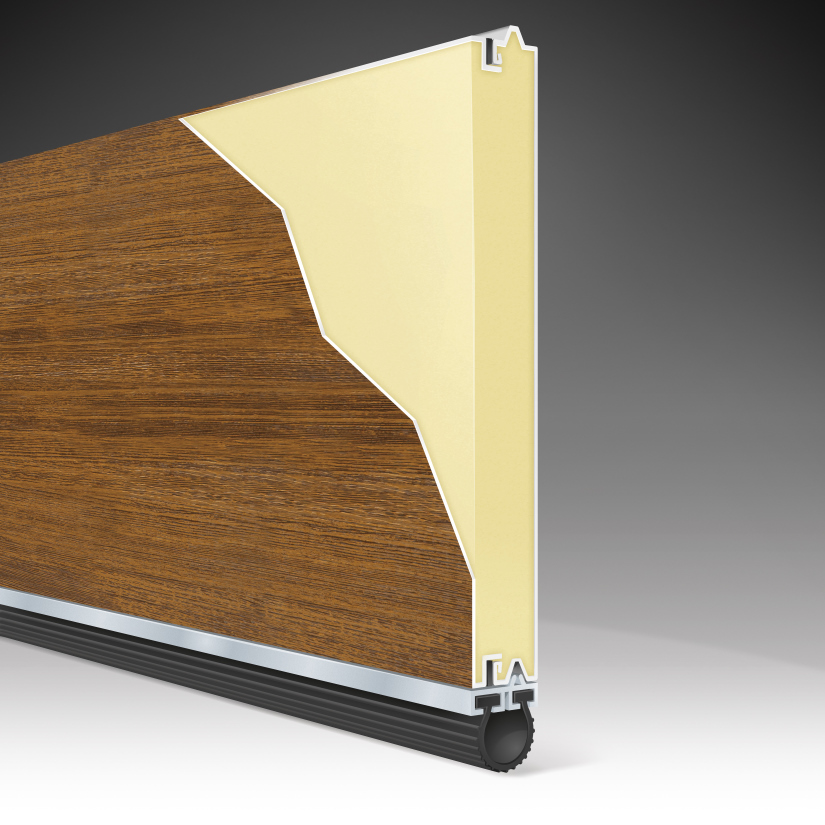 Modern Grooved
Modern Flush