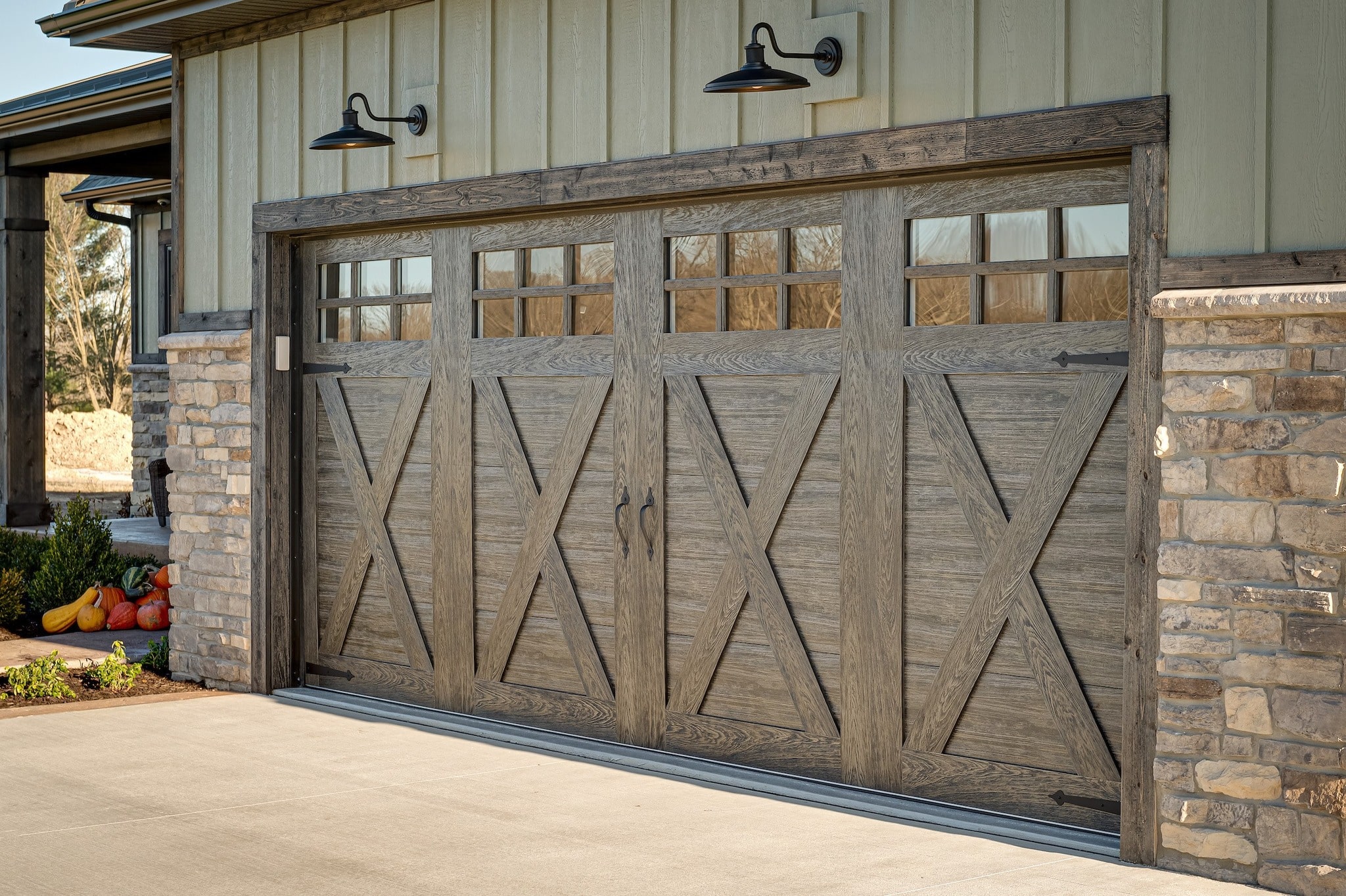 Carriage House garage doors are a popular design choice for homeowners looking to add character and charm to their homes. These doors mimic the look of traditional carriage house barns that were used to store horse-drawn carriages in the past. They feature a design that is both classic and elegant, with decorative hardware and details that can be customized to match the style of the home.
Garage House Door Features
One of the main features of carriage house garage doors is the use of wooden and vinyl synthetic materials, which give the look of cedar, redwood and many more woods, to give the doors a natural and rustic look. These doors also have a distinctive panel design, usually with a raised panel or recessed panel look, which creates visual interest and depth. Additionally, carriage house style garage doors often have decorative hardware like hinges, handles, and strap hinges that help to enhance the traditional look of the door. Some of them even have a window design that can be added to the door to let light in and increase the aesthetic appeal of the door.
Installation Service Area
Queen Creek, AZ
San Tan Valley, AZ
Tempe, AZ
Mesa, AZ
Scottsdale, AZ
Ahwatukee, AZ
Fountain Hills, AZ
Gold Canyon, AZ
Apache Junction, AZ
MasterCraft is locally owned and operated out of Gilbert, Arizona. We have been installion carriage house, barn and wood style garage doors for more then a decade accross the Valley. You want a pro complany with year of experience for your carriage house door installation project and that's just what we are!
Get a hold of us in a few ways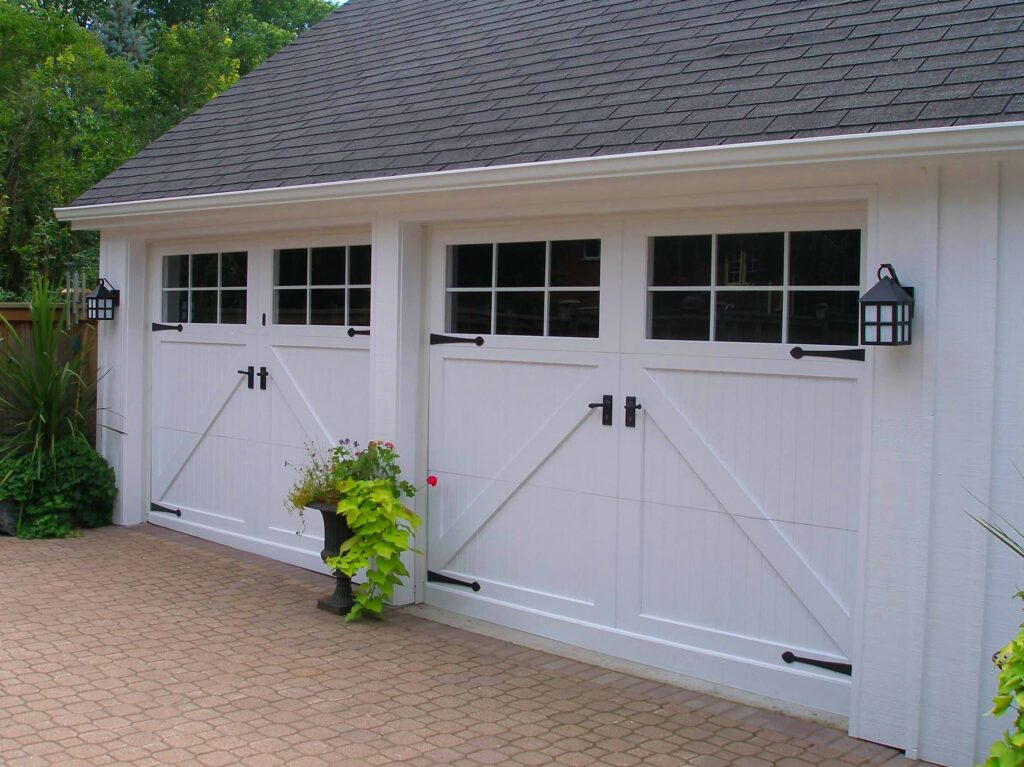 Carriage House Decorative Hardware
Decorative hardware is an important aspect of carriage house style garage doors, as it helps to enhance the traditional look of the door. Common types of decorative hardware include hinges, handles, and strap hinges. These hardware can be made of materials such as wrought iron, brass, or copper which gives an authentic look to the door. Hinges are usually big and ornate, with intricate designs that add to the door's overall aesthetic. Handles and strap hinges, on the other hand, are typically smaller but still have a decorative appearance. These hardware elements can be used to create a cohesive look between the door and the rest of the house's exterior. Decorative hardware can be customized to match the existing hardware on the house, such as door knobs, mailboxes, and light fixtures, to create a seamless look between the garage door and the rest of the house.
Trusted by Residents and Businesses for More Than a Decade