Garage Door Replacements in Gilbert, AZ
Schedule a Free Garage Door Consultation
MasterCraft Garage Door Service offers a wide selection of garage doors for replacements, new builds, and custom construction. Your garage door is the largest fixture on the front of your home, and by having a garage door in good-looking condition, you can significantly increase your home's curb appeal. Don't let its appearance suffer by choosing a mediocre residential garage door installation company. Instead, prioritize quality craftsmanship and partner with our garage door installers for all your replacement needs.
An Array of Garage Doors Right in Your Backyard
If it's time to start searching for garage door replacements in Gilbert, AZ, you need the expertise of our professionals. We understand the conditions your door is up against and can help you select one that will withstand the test of time and look great while doing it. Plus, we can often provide same-day garage door replacement services, so you don't have to struggle with an inoperable or unsightly door for long. Reach out to our residential garage door installation specialists today! We proudly serve the following locations:
Chandler, AZ
Queen Creek, AZ
San Tan Valley, AZ
Tempe, AZ
Mesa, AZ
Scottsdale, AZ
Ahwatukee, AZ
Fountain Hills, AZ
Gold Canyon, AZ
Apache Junction, AZ
Garage Door Installation
When your home's exterior appearance has seen better days, you may begin to think a whole-home renovation is on the horizon. However, before you go to such drastic measures, consider the benefits a new garage door could provide. Our garage door installers can help you select a door that not only boosts your garage's functionality but also heightens your home's curb appeal. A new door — whether a carriage-house style or modern aesthetic — can enhance your home's appearance by leaps and bounds. With a simple garage door replacement service, you can transform your house and make it the envy of the block — all while keeping your hard-earned money in the bank!
When you hire our team for garage door replacements in Gilbert, AZ, we will evaluate your needs, budget, and garage setup to determine the best door for your home. Whether you are interested in wood-look carriage house garage doors or modern garage doors, we have an option that you will completely fall in love with. We carry models from all the major manufacturers, including Clopay, 1st United, Anozira, Wayne Dalton, Amarr, Unique Garage Doors, and many more. No matter the size or complexity of your project, you can trust our skilled technicians will deliver quality results.
If you're ready to revamp your home with one simple project, reach out to our residential garage door replacement professionals for a free estimate. We're more than happy to help you go through all your options to find the best fit for your garage.
Read More

When Choosing New Garage Doors, Don't Forget About Insulation

When homeowners come to us for garage door replacements in Gilbert, AZ, and the surrounding areas, we often recommend insulated garage doors. Why should you consider this type of door? There are several benefits to having an insulated residential garage door replacement in Arizona. Insulation helps to regulate the temperature inside the garage, making it more comfortable to work or spend time in. It can also help to reduce energy costs by reducing the amount of heat that is transferred through the door. Overall, insulated garage door replacements can improve the energy efficiency of your Gilbert, AZ, home.

Signs It's Time to Replace Your Garage Door

Old garage doors are not only huge eyesores but also extremely inefficient and pose a hazard to your family's safety. Of course, you wouldn't want to replace your garage door if it was unnecessary, so how do you know if it's time for a garage door installation service? Watch out for these telltale signs your garage door is on its last legs:

The door opens and closes slowly or not at all
There are loud grinding or screeching noises coming from the door as it moves
The hinges and tracks are rusted or corroded
The garage door panels are dented or damaged
The door is off-balance

Do any of those things sound familiar? If so, it's time to start shopping for new garage doors. Let our specialists help you keep your home and family safe and secure. We're ready to find you the perfect door that will meet your needs for years to come.

Enjoy Quality Results From the Best Garage Door Installation Service Technicians

Don't let a malfunctioning or outdated garage door be a burden you have to bear. Instead, turn to MasterCraft Garage Door Service for premier garage door replacements in Gilbert, AZ. We have everything you need, from timeless wood garage doors to steel building garage doors, and service a wide area, including Chandler, Queen Creek, San Tan Valley, Tempe, Mesa, Scottsdale, Ahwatukee, Fountain Hills, Gold Canyon, and Apache Junction, AZ. Contact our team today to learn more about our installation services or to book an appointment!
Trusted by Your Neighbors for More Than a Decade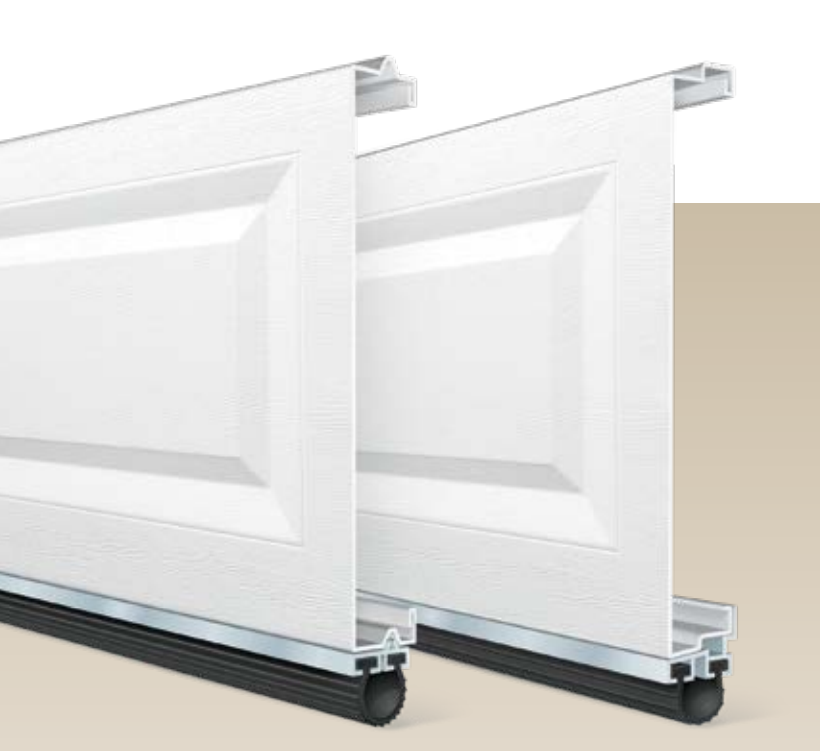 25 Gauge Steel Pan Door
2" Section Thickness
Long or Short Section Stamp
Windows Optional
Vinyl Backed Insulated R-Value 6.25 Optional
1 Year parts and labor warranty
BETTER GARAGE DOORS
24 Gauge Steel Pan Door
2" Section Thickness
Long or Short or Flush Section Stamp
Windows Optional
Vinyl Backed Insulated R-Value 6.25 Optional
2 Year parts and labor warranty
Steel Backed Sandwich Door
2" Section Thickness
Insulated R-Value 18.4 – 9.0
Long, Short or Flush Section Stamp
Windows Optional
3 Year parts and labor warranty
Get a hold of us in a few ways
We service the ENTIRE VALLEY including Gilbert, Chandler, Queen Creek, Higley, Mesa, Tempe, Apache Junction, Cave Creek, Gold Canyon, Fountain Hills, Maricopa, Paradise Valley, Phoenix and Scottsdale.